Beginner Fitness Kickboxing Classes Enrolling In December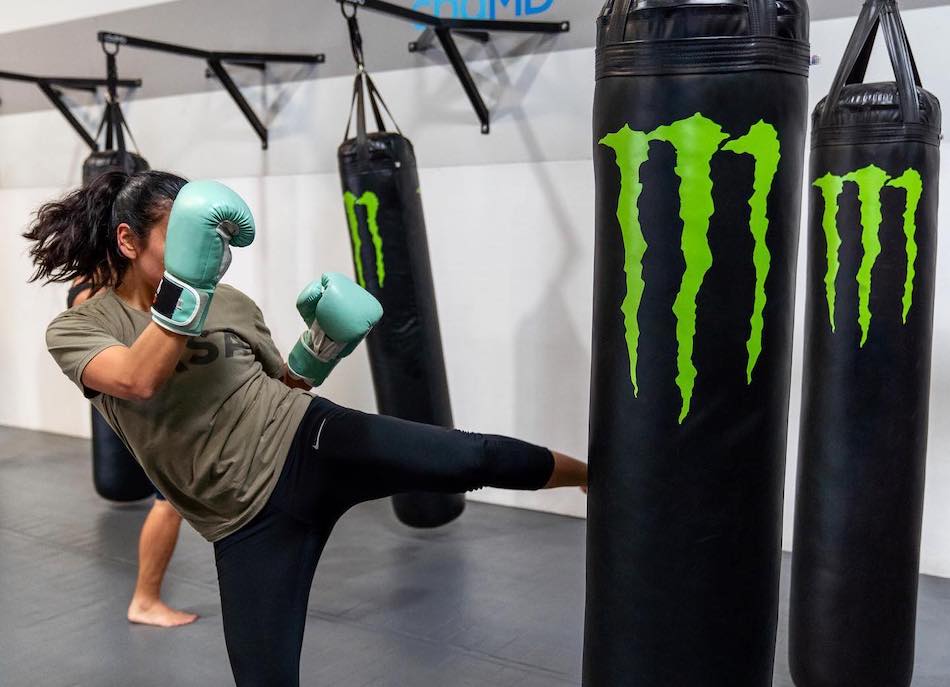 Huntington Beach Ultimate Training Center's Kickboxing Bag class consists of a curriculum that has been designed to teach the beginner or avid practitioner. Students will learn balance, proper footwork, body mechanics, punches, kicks, knees, and elbows in a set format to help them feel comfortable while retaining what they are learning. Each class is structured in a high-intensity 60-minute format, where students will be practicing the basics and fundamentals of striking on the heavy bag and or with a partner. Interval based heavy bag work, partner drilling, and calisthenics are used to burn calories and get HB Ultimate Training Center students in the best shape of their lives while giving them a realistic approach to what they are learning.
All fitness and experience levels are welcome to enroll! *Contact during partner drilling is optional and is geared toward your comfort level. We guarantee you will never feel out of place or left behind at our Kickboxing Bag Class at Huntington Beach.

Required equipment for kickboxing: Gloves and Wraps


See Quick and Lasting Results from Kickboxing in Huntington Beach!
We guarantee to get you in the best shape of your life! You will leave each class not only looking great but also feeling great. We can't guarantee it will be easy, but it will be worth it! Your body will reap tons of added benefits, that are sure to last you a lifetime!
Benefits of Kickboxing at HB Ultimate Training Center:

Burn upwards to 1,000 calories per class
Increases balance, strength, endurance and conditioning
Get in the best shape of your life and learn realistic combat striking and self-defense
Builds character and confidence
Develop heightened body awareness, body mechanics, and hand-eye coordination
Create lasting friendships and teammates with liked minded people
A clean, safe, and family training environment
Fitness Kickboxing Class Times:
Monday thru Friday - 7:30 pm - 8:30pm
Enroll Today!
Give yourself the gift of self-defense and fitness today! Signing up is easy! All you have to do is fill out the short form on the right side of this page, and we will take care of the rest. We look forward to seeing you on the mat!