The Nation's Best Striking Program Has Come To Huntington Beach!
Razor Striking System (RSS) is the fundamental tools of striking: offense, defense, and movement. It is broken down into multiple programs and RSS is rooted in self- defense. The fundamentals of this program prepares students for the most common physical altercations. Each of the RSS programs contains a strength and conditioning portion. The strength and conditioning protocols will be included in every class, ensuring that the student has the necessary stamina to get through the program. Before advancing into the next program, each student must be able to perform the Physical Fitness Test included in each of the RSS Programs before advancing.
The first program in RSS is "Striking 101". "Striking 101" consists of 23 basic techniques and 15 'Technique Advancement' classes. Students will be tracked and tested on each of the 23 basic techniques and must complete each basic technique class 3 times, to complete "Striking "101". Students must also complete the 15 'Technique Advancement' classes to pass "Striking 101".
Students will need to have completed the 23 basic techniques 3 times through, to be eligible for the 15 'Technique Advancement' classes. Once the student has completed "Striking 101", the student will be eligible for testing with a Certified RSS Coach. If the student passes the RSS "Striking 101" test, then the student will receive their certificate and will be allowed to advance into the second program in RSS, "Elite Striking".
Striking 101 is our introductory program in the RSS progression system. This progression system is rooted in self defense. It requires the use of your 'RSS kit" which includes your uniform, gloves, shin guards, and hand wraps. This class highlights fundamental striking techniques outlined by Razor Rob McCullough. In this program, you will learn the core techniques of the Razor Striking System in a fun, safe, and cooperative environment.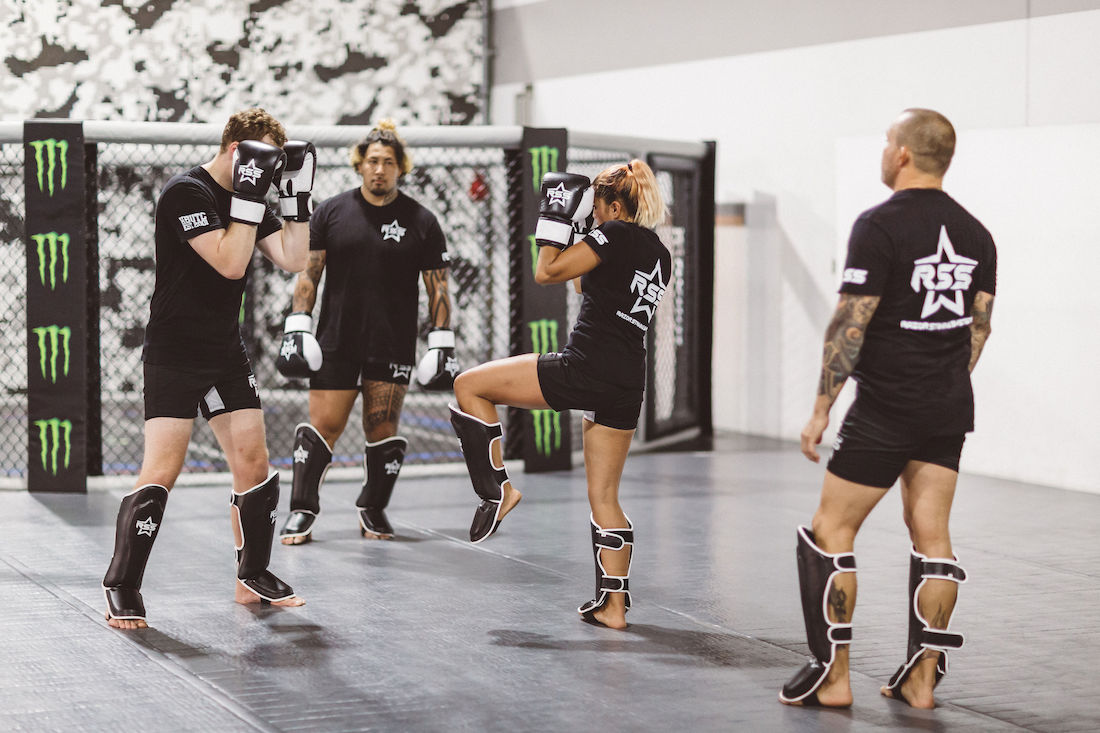 It requires the use of your 'RSS kit" which includes your uniform, gloves, shin guards, and hand wraps.
Each one-hour lesson stresses the importance of fundamental striking, footwork, defense, as well as self defense, in a friendly group setting. You can start the program at any time and participate in any class without previous experience.
Since safety is our number one concern, there is no competitive sparring in this program. Upon successfully completing the "Striking 101" program you will earn your RSS Badge which will qualify you for advancement into the "Elite Striking" program.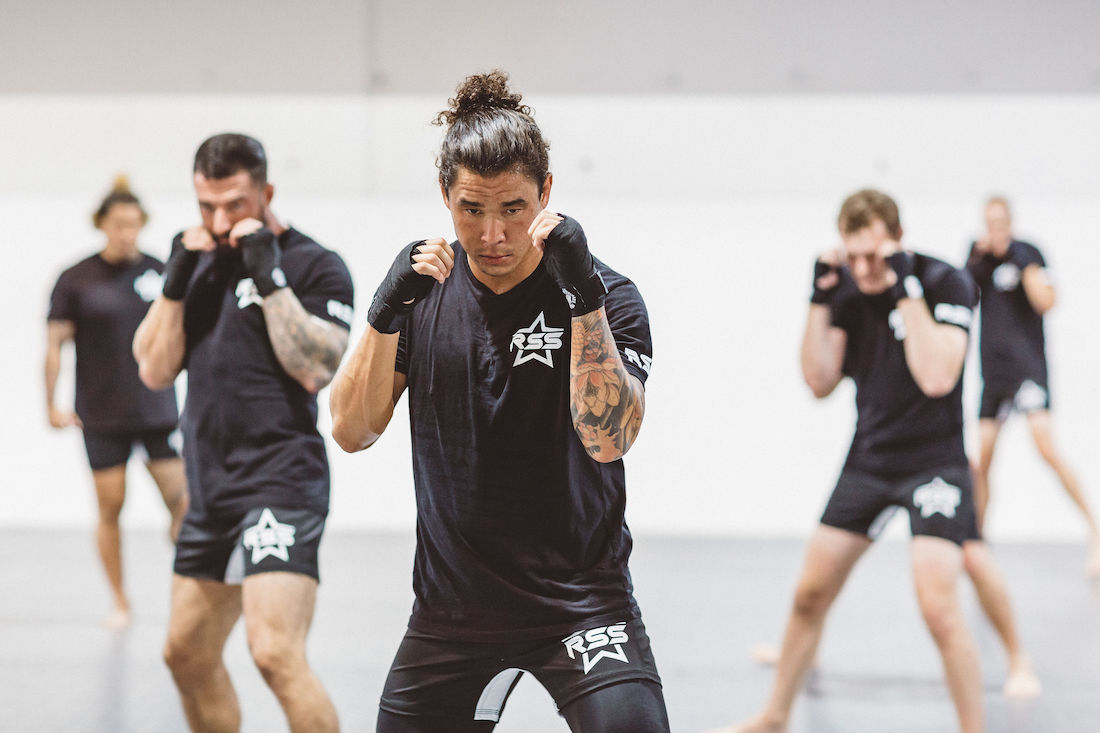 RSS Class Times:
(starting the 14th of November, striking class will only be held on Monday and Wednesday)
Monday - 9am - 10am, 5:30pm - 6:30pm
Tuesday - 5:30pm - 6:30pm
Wednesday - 9am - 10am
Thursday - 5:30pm - 6:30pm
Friday - 5:30pm - 6:30pm
Saturday - 9am - 10am
From reduced stress to more energy and confidence, RSS is your ultimate resource for self-improvement and Huntington Beach Ultimate Training Center is proud to offer accessible fitness to everyone in our community. The start of your fitness journey is only a click away! Experience more stamina, higher energy levels, reduced stress, and greater wellness with our Razor Striking System right here in Huntington Beach!