Train with the best in Huntington Beach
Gracie Combatives® is Huntington Beach Ultimate Training Center's beginner program for adults. In this program, you will learn the 36 core techniques of Gracie Jiu-Jitsu® (also known as Brazilian Jiu-Jitsu or BJJ) in a fun, safe, and cooperative environment. Each one-hour lesson addresses one standing and one ground self-defense technique, which are further broken down into simplified drills or "slices" to facilitate the learning process. You can start the program at any time and participate in any class without previous experience and, since safety is our number one concern, there is no competitive sparring in this program. Upon successful completion of the Gracie Combatives® program, you will earn your Gracie Combatives® Belt which will qualify you for advancement into the Master Cycle® program.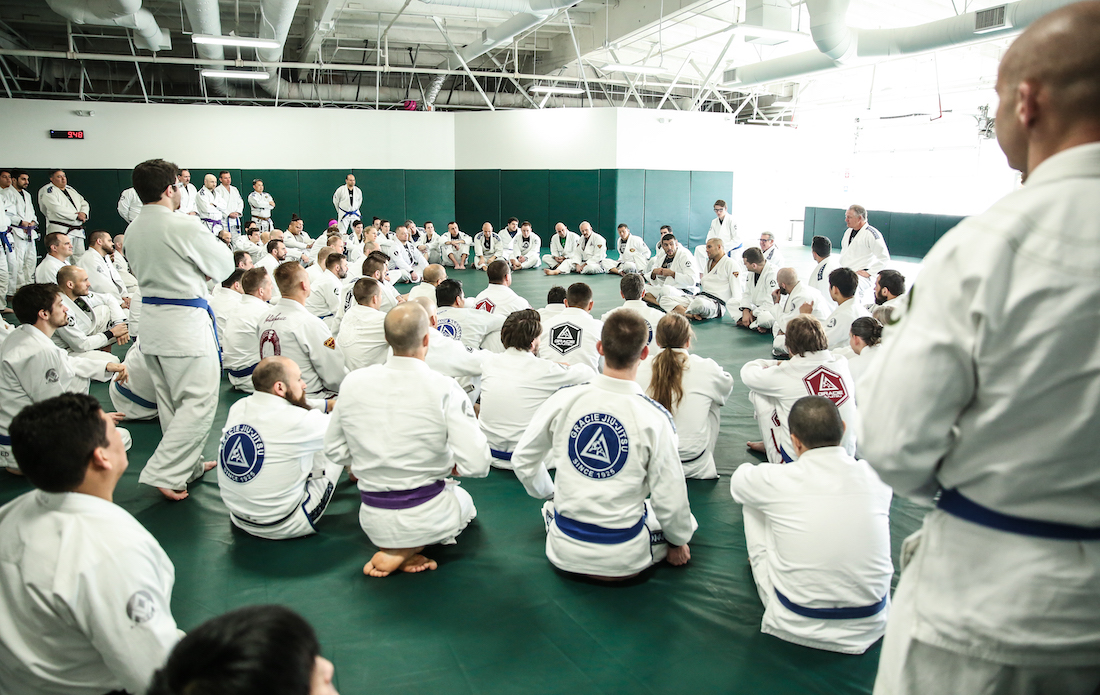 Here are some of the benefits of training Jiu Jitsu at Huntington Beach Ultimate Training Center:
A fun way to get in great shape while building quality relationships with people in your community.
Learn the most realistic and proven self defense
Surround yourself with people who are dedicated to self improvement.
Increased self confidence, discipline, and focus.
Experience higher energy levels and a happier lifestyle.
Dedicated and enthusiastic Black Belt coaching
A clean, safe, and family training environment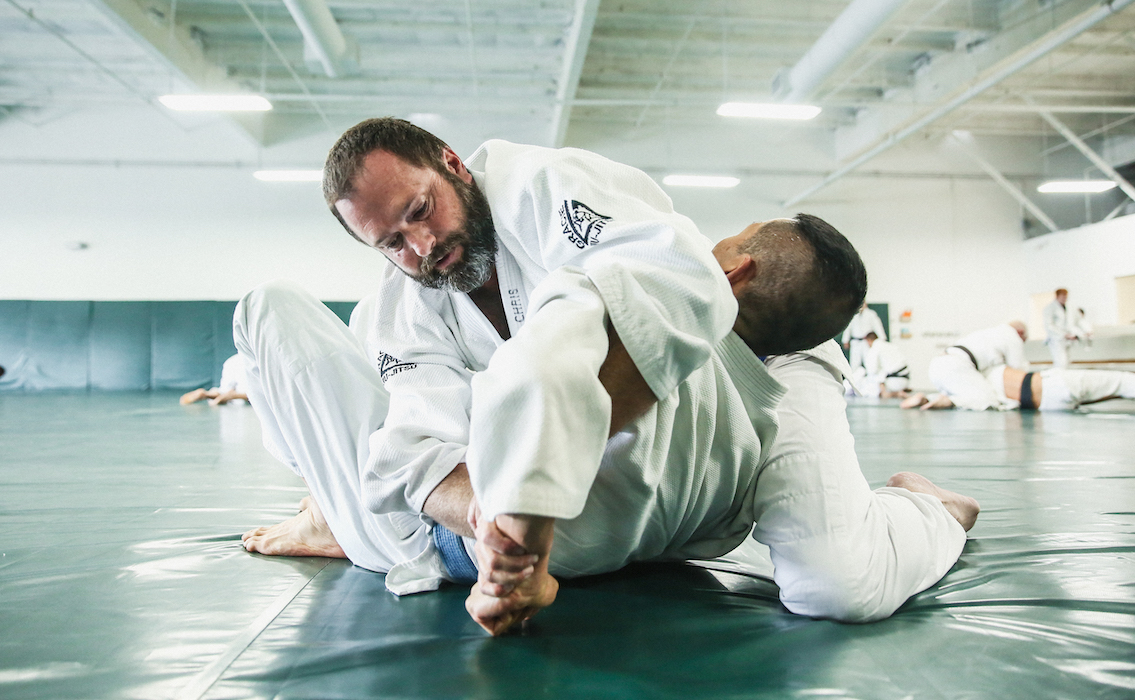 Step 1: Learn the Techniques
We have divided the 36 Gracie Combatives® techniques into 23 one-hour classes so that you can complete the course at your own pace. We designed each lesson so that you can start at any point in the course. As a result, you can complete the 23 lessons in any order without feeling overwhelmed or confused. Upon enrolling, we will issue you a Gracie Combatives® attendance card on which we will track your progress every step of the way.

Step 2: Develop Your Reflexes
Once you complete each of the 23 Gracie Combatives® lessons twice, you will qualify to participate in the Reflex Development (RD) Classes where you will learn how to combine the 36 techniques to address the most common occurrences in a real fight.

Step 3: Earn Your Gracie Combatives® Belt
Once you complete each of the Gracie Combatives® lessons three times, and you've completed at least 12 Reflex Development Classes, you are eligible to test for your Gracie Combatives® belt! We will administer a 25-minute test to assess your ability to execute the 36 essential techniques individually and in combination. If your reflexes are sharp and your performance meets Gracie University standards, you will qualify for the promotion, and you will be ready to transition into our advanced program, the Master Cycle.
Combatives Class Times:
Mondays - 6:30pm - 7:30pm
Tuesdays - 6:30pm - 7:30pm
Wednesdays - 6:30pm - 7:30pm
Thursdays - 6:30pm - 7:30pm
There's nothing holding you back from the best Gracie based Jiu-Jitsu training in Huntington Beach. Get started with us today and train like never before! To sign up now or to request more information, simply fill out the short form on your screen and a member of our staff will be in touch soon to answer any questions you have!